Peter McMahon on Saving Modern Houses on Cape Cod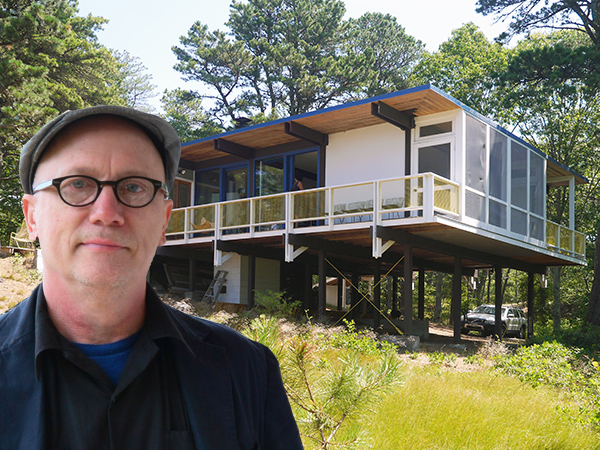 Architect Peter McMahon founded the Cape Cod Modern House Trust (South Wellfleet, MA) over 10 years ago. It takes abandoned houses owned by the federal government and restores them, making them available to supporters for weekly summer stays. He is also the author (with Christine Cipriani) of Cape Cod Modern. Peter was a speaker at our Fifth International Iconic Houses Conference in New Canaan 15-18 May 2018. His lecture can be watched in the (below) link.
| | |
| --- | --- |
| Saving Abandoned Modern Houses on Cape Cod | |
What are you currently working on at the Cape Cod Modern House Trust?
We are starting the restoration of our fourth house this Fall – the Kohlberg House. Then we're working on developing other key parts of our mission: Our artist and scholar residences.
You have some personal history with these houses don't you?
I do – when I was 10 my parents hired a local architect to build them a beach house. In the neighborhood was a Breuer house and others from the early 1960s.
So why do they need your help?
There are over 120 Modern houses on the outer cape. Some had been abandoned over the years and their ownership passed to the federal government. The plan was to demolish them until we stepped in.
What aspects of the Cape Cod houses do you most admire?
They are not really typical Modern summerhouses, they are more vernacular. The people who built them were often untrained and did their own folkloric version of Modern architecture. In New Canaan you get these elegant Modern houses, but on Cape Cod they are so much more rustic and experimental – their architects tried different things out of the public eye. They are naïve, charming and refreshing. They were quite inexpensive to build, also. And they are completely site-specific. On stilts usually, they sit lightly on land, almost like temporary structures. They are very small and concerned with the view, the sunlight – these were seasonal structures.
Which is your favorite?
Hatch House is exceptional in many ways. I love its composition of minimal cubes linked by walkways – a radical design that combines high and low tech.
What would you like us to bear in mind when visiting these houses?
That this was a cosmopolitan creative community. Breuer, Gropius, the Saarinens, Charles Jencks and many others either lived here or were frequent visitors. Auden and Nabokov were guests. They all shared ideas and worked here. Although the houses are small, typically they have social spaces that could hold 20 people.
What advice do you have for others concerned with Modern house rescue missions?
You have to build grass roots support. Buildings have to have a constituency, both locally and nationally. You must convince both audiences. These days you can build up international support too, thanks to the Internet.
What's next for the trust?
We now have a residency theme each year with outside curators. Next year will be Bauhaus while this year we're featuring a collaboration of art and science, as Cape Cod is a big centre for coastal and environmental science. Meanwhile we don't want to get a lot bigger. We want to stay focused on our mission.
Peter recommends watching this trailer of the feature documentary 'Built On Narrow Land – The End Of Summers On Cape Cod' by Malachi Connolly, Board President of the CCMHT, on the fate of modern architecture on outer Cape Cod, as a warm up for the post-conference tour.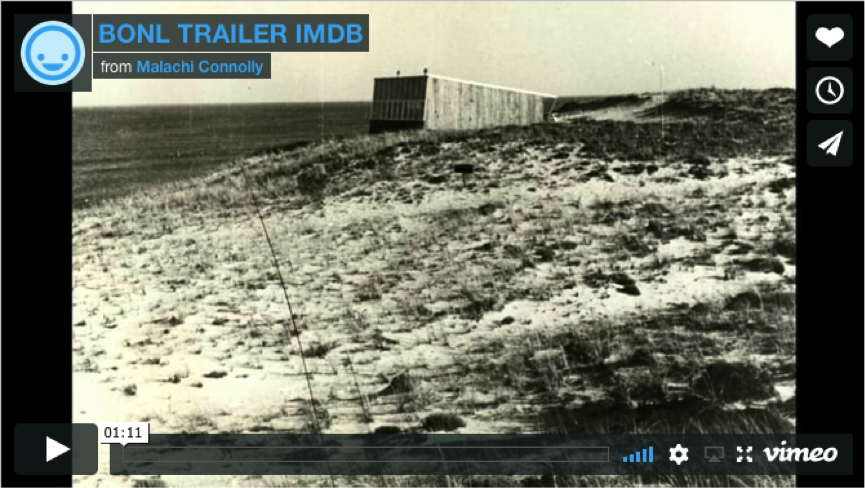 Jane Szita
Photo: Peter with the Weidlinger House (Wellfleet, Cape Cod, MA, USA) in the background.
Publication date 15 February 2018