Jesse Lattig, Pasadena Heritage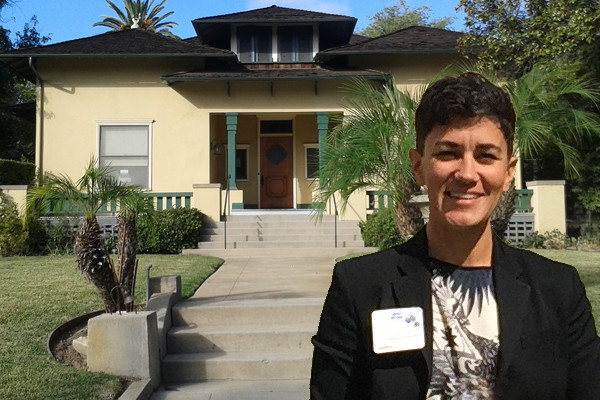 Jesse Lattig is Preservation Director at Pasadena Heritage. An architectural historian with a Bachelor of Arts from Humboldt State University in studio art, art history, and German, Jesse lived in Germany for nearly ten years before returning to the United States in 2010 for her Masters in Historic Preservation at the University of Pennsylvania. She took up her current post at Pasadena Heritage in 2013, following a one-year internship at the Getty Conservation Institute. She is currently working on a book about the evolution of post-war garden apartment architecture in the region, and how present-day multi-family residential design can learn from the successes of this earlier era. Jesse has been involved with the Iconic Houses Conference at the Getty Center since October, and is acting as Iconic Houses' local conference organiser.
Tell us about your own relationship with significant houses

Pasadena is home to an impressive concentration of architect-designed residential properties from the 20th century, and more than 40 designated historic neighbourhoods. At Pasadena Heritage, I manage our long-standing façade easement programme, which protects many local iconic residences designed by prominent architects, including Greene & Greene and the Heineman Brothers. As a preservation tool, easements prevent demolition and historically inappropriate alterations and ensure proper maintenance through regular inspections and technical assistance.
Do you have a favourite house?
It is impossible to have just one favourite! Two local homes I find truly inspiring are Frank Lloyd Wright's La Miniatura or Millard House, the first of his four textile-block designs dating from 1923; and Thornton Ladd's Lyon House, dating from 1948, which is nestled on the hillside above the Arroyo Seco with a footbridge encased in glass and overlooking a lushly landscaped yard below.
What is the biggest challenge facing your organisation right now?
Today, Pasadena is one of the fastest growing cities in the region. A recent increase in new development has threatened some of our historic properties, either through demolition or with insensitive infill projects in historic neighbourhoods. We actively advocate for innovative but compatible new developments that respect the traditional urban patterns and notable architecture that characterise Pasadena's distinctive sense of place. We are also working to raise the community's awareness of the significant modern architecture we have here, including works by Richard Neutra, Harwell Hamilton Harris, Gregory Ain, Smith and Williams, Ladd and Kelsey, Craig Ellwood, and Harold Zook, as well as Case Study House #10 (designed by the father and son team of architects, Kemper Nomland and Kemper Nomland, Jr.), Case Study House #20 (also known as the Bass House, designed by Buff, Straub and Hensman), and Wallace Neff's Balloon House.
What do you expect from the upcoming Iconic Houses conference at the Getty Center in Los Angeles?

Pasadena Heritage is excited to support this international gathering of property owners, museum directors, preservation architects and conservationists. The conference is an ideal platform for these groups to network and exchange the specialised knowledge necessary to preserve iconic properties. The Getty's participation, the spectacular venue, and the exceptional house tours make it an especially rewarding event.
Which 21st-century Californian house has the potential of becoming a future Iconic House, and why?
I am eagerly awaiting our first 3D-printed subdivision that picks up where Wallace Neff's Balloon House left off! Meanwhile, Wallace Cunningham's creative use of concrete in the San Diego area has given rise to several iconic forms. Local firms like Marmol Radziner and Ehrlich Architects are using a design vocabulary deeply rooted in the California modern context to execute stunning homes with 21st-century sensibilities towards materials, energy efficiency, and landscape design.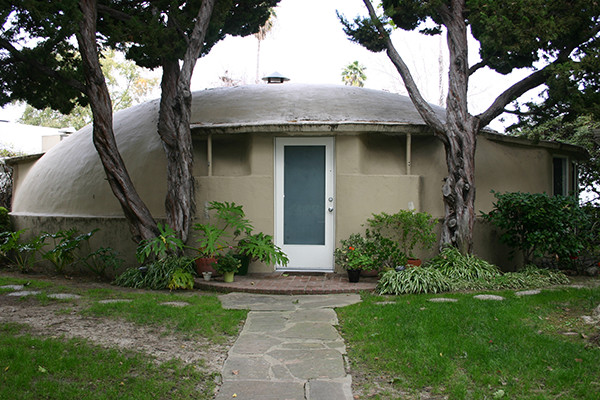 Wallace Neff's last remaining 'Balloon House' in Pasadena, 1946 (article LA Times)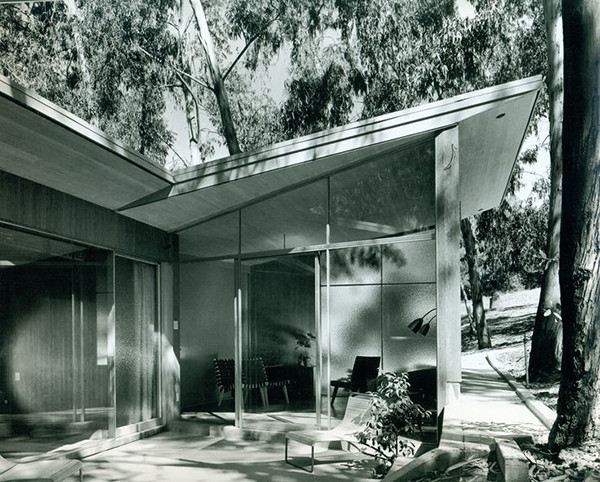 Case Study House #10, 1947 (designed by the father and son team of architects, Kemper Nomland and Kemper Nomland, Jr.)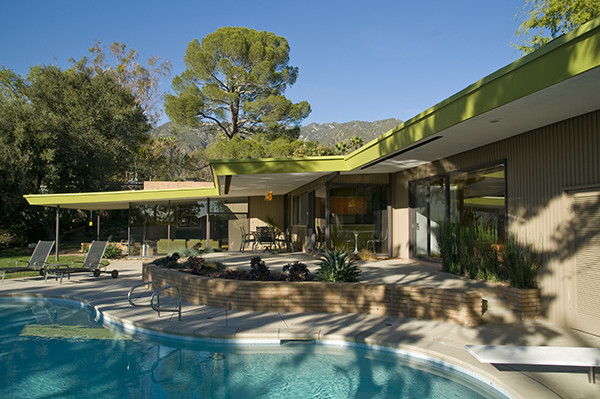 Harold Zook, Pasadena, 1950 (Zook designed and lived in the house from its construction until 1962)
Jessie recommends taking a look at these videos as a warm up for the conference: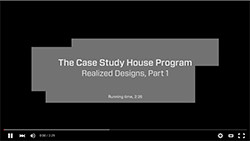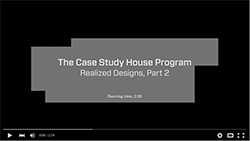 Publication date 20 November 2015