news
Erik Gensler on Fundraising in a Digital World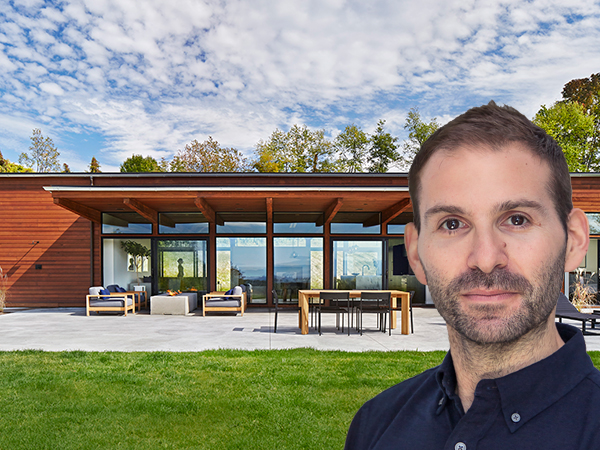 Photo Erik Gensler's house: John Muggenborg.
Erik Gensler founded Capacity Interactive, the New York-based digital marketing consultancy for the arts, in 2008. He is also the initiator of the related conference, Digital Marketing Boot Camp for the Arts. Erik was a speaker at our Fifth International Iconic Houses Conference in New Canaan 15-18 May 2018.
You started off at a management consultancy – so how did you come to found a digital marketing service for arts organizations?
I grew up loving the arts – my parents were New Yorkers stranded in Ohio, so we attended lots of cultural events. It was a big part of my life as a kid. Later, after working in marketing it seemed a natural step to join New York City Opera, just as art organizations were needing to go digital in a big way.
And now?
We currently have 200 arts organizations as our clients and a staff of 50. Digital marketing is very technical – you have to have a level of expertise that most arts organizations don't have inhouse, so we're the perfect add-on. We do web analytics, digital advertising, search-engine optimization, that sort of thing.
What's your personal connection with Modern houses?
I just built one in upstate New York, in the Hudson Valley. In concrete, glass and cedar, it's inspired by Midcentury Modern.
How would you advise house museums to embrace digital media?
It's about finding the right audience and using digital communications to reach them. We live in a world where successful organizations have moved from an interruption model based on advertising to social storytelling – in other words, using creative content to tell your story on social media and draw people in.
How do houses go about getting the right audience?
As a small house museum, I'd invest lots of time in my Instagram profile. If you can't work with an expert, I would recommend becoming an expert in Facebook Ad Manager, which is the most powerful tool in history of advertising. I'd think about search-engine optimization as well. And through the GoogleGrant program you get free ads if you're a non-profit.
What other tips do you have on fundraising?
It's about building loyalty. It is rare to get money from people who haven't visited your house – so you need to digitally connect to those who have. And always remember that the organizations that make the most money are those that best articulate their mission.
What are the biggest digital mistakes you see?
People buying into shiny new things like geofencing or virtual reality, when instead they should be focusing on simple things: FaceBook, Instagram, email. On the fundraising side, asking for a donation too soon.
What makes a good social media story?
People want an escape from everyday life. For video, for example, the first three seconds should not show off your logo, but present the most beautiful image of your house that you have. Invest in talented photographers and add a sunset, cat, dog or model to engage people and make them want to be there.
In 'Telling Your Story in a Digital World', three strong social storytellers across arts mediums will share their secrets to producing great content with all kinds of restraints.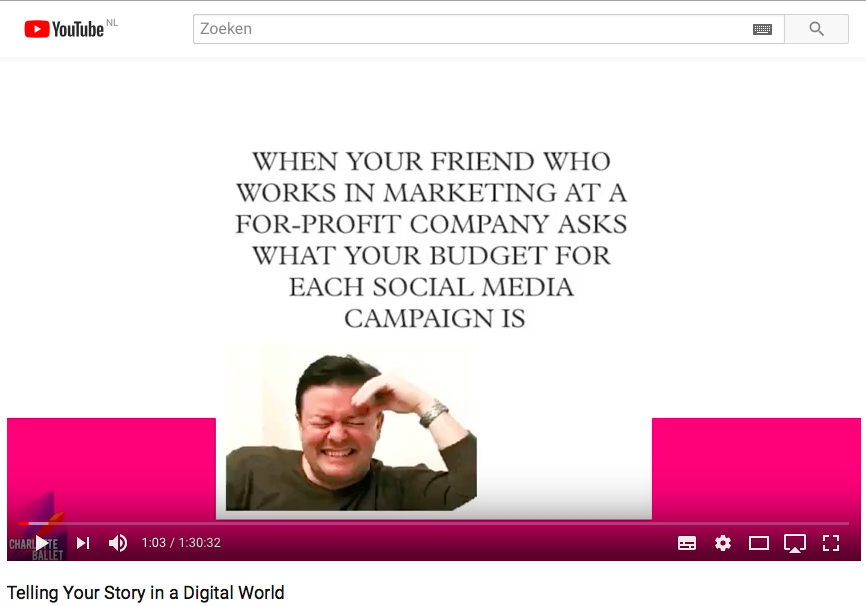 Jane Szita
Photo: Erik with his own house (USA) in the background.
Publication date 15 February 2018