news
Pioneers of the Dutch Modern House
Join us in September!

Iconic Houses Online Event 2021
We're putting together the finishing touches to the programme for this year's online Iconic Houses Event to replace the Conference that was scheduled in Rotterdam for 2020. The online program will bring you insights into Dutch Modernist residential architecture of the 20th century and will strengthen the network of museum professionals who run modern house museums. We will keep you posted in our monthly newsletters!
Please note that the programme about the five live streamed modules that can be joined online from September 2021 onwards, will be regularly updated here below.
The entire lineup of live stream lectures and house tours, brought to you in five video episodes, is filled with irreplaceable works of architecture, which we're thrilled to announce will include the twenty modern house museums in The Netherlands! Curious about the program? Check out our line-up of international speakers here below. Early bird registration starts in May. We advise you to check this page regularly or to subsribe to our newsletter to always be in the know of our updates.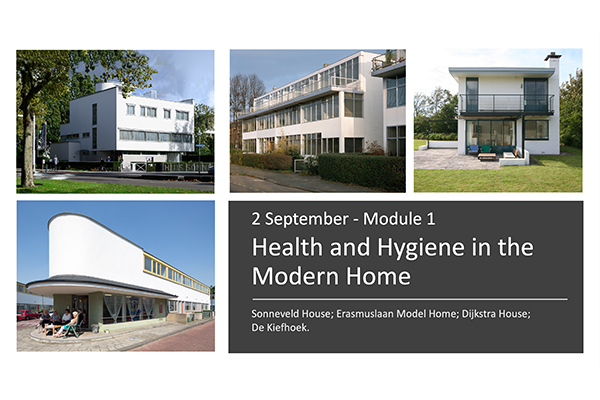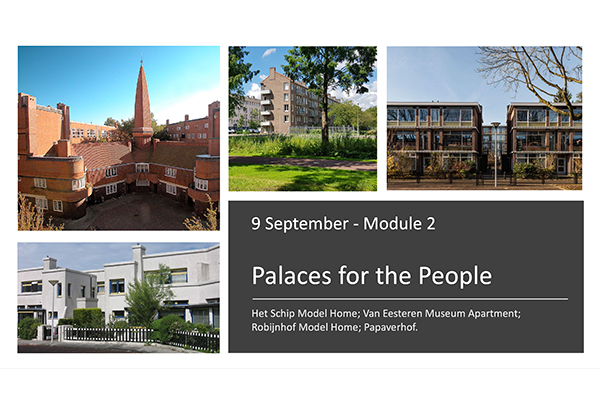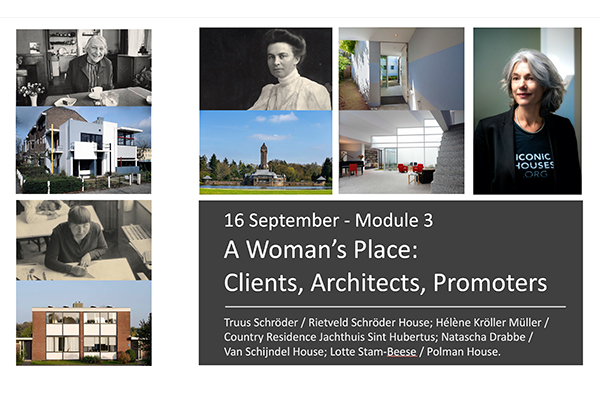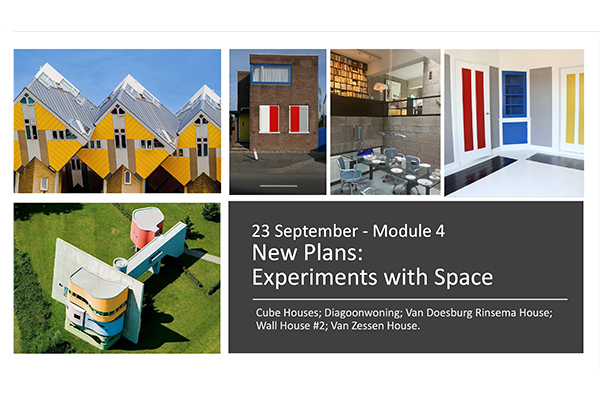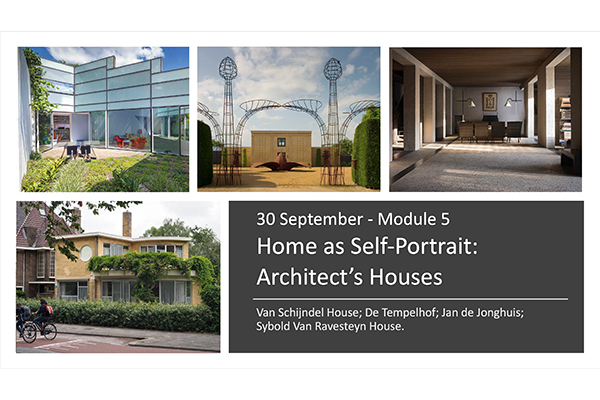 Pioneers of the Dutch Modern House
The online event consists of five modules to go live on the Thursday's 2, 9, 16, 23 and 30 September. We will explore 20th-century Dutch architecture from the Amsterdam School to Post-Modernism, visiting twenty wonderful homes by Gerrit Rietveld, J.J.P. Oud, Brinkman & Van der Vlugt, and many others, not only in Utrecht, Rotterdam and Amsterdam, but spread all over the Netherlands. Several of these are examples of social housing – an area in which the Netherlands is particularly rich. Themes addressed in the conference will include:
2 September, 2021
Health and Hygiene in the Modern Home - Beatriz Colomina (TBC)
Colomina is Howard Crosby Butler Professor of the History of Architecture at Princeton University and author of X-RAY Architecture, Princeton Architectural Press.
9 September, 2021
Palaces for the People - Valentijn Carbo
Carbo is an Architectural Historian at the Hendrick de Keyser Association.
16 September, 2021
A Woman's Place: Clients, Architects, Promoters - Alice T. Friedman (TBC)
Friedman is a curator, art critic, art historian and author of Women and the Making of the Modern House.
23 September, 2021
New Plans: Experiments with Space - Anita Blom
Blom is Senior Specialist Post-war Architecture and Urban Planning, Cultural Heritage Agency of the Netherlands and author of Experimental housing in the Netherlands 1968-1980.
30 September, 2021
Home as Self-Portrait: Architect's Houses - Gennaro Postiglione
Postiglione is Professor in Interior Architecture at Politecnico di Milano and author of The Architect's Home, Taschen.
We look forward to seeing you online in September!
---
Click on below photos for interviews with our experts:
---
See our sizzle reel of the lectures of the 2018 conference here and for a complete photo gallery, including the house tours, follow this link.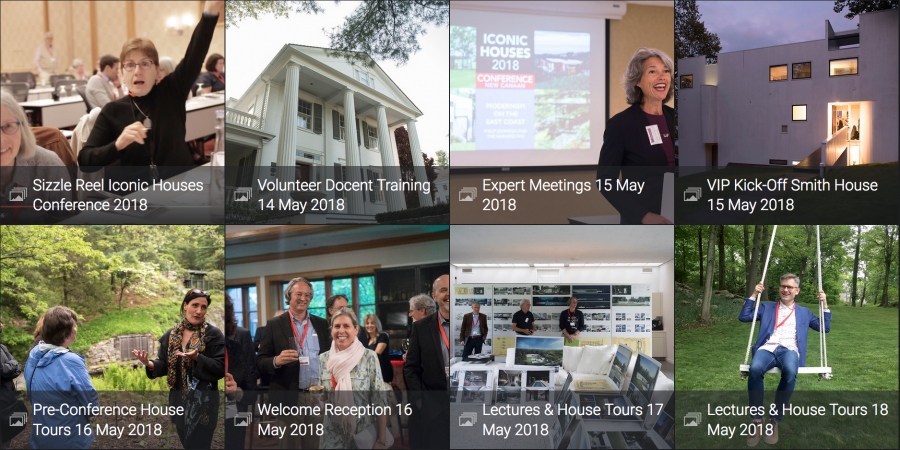 For a complete photo gallery of the 2018 conference follow this link.
Organizing Partners
Supported by

Sponsors
Sponsors in Kind
Itinerary subject to change.
Latest update 21 March 2021